jspencer1986
1. Comment to this and I will give you 3 people.
2. Label which you would marry, shag, and throw off a cliff.
3. Provide pictures and the names of 3 people.
4. Post this meme with your answers.
From

notpiecebypiece
I got Tara from Buffy, Mal from Serenity, and Rory from The Gilmore Girls.
Think you know me well enough to guess my answers? Come on over and
find out!
CLIFF: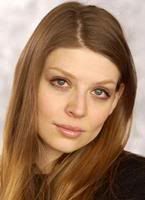 I really didn't want to make this decision, but as sweet as Tara is, the other two are just too good to pass up.
SHAG:
Come on. Like you didn't see that coming. Aside from the fact that I am attracted to guys but don't necessarily want a relationship with one, you just KNOW Mal would be a viking in the sack.
MARRY:
Rory is like, everything good and wholesome. She is totally the 'house, kids and a white picket fence' type. And that's me (even though that's probably not what most people see). Also, I was considering picking her for 'shag' but if we get married I can shag her whenever I want.
There may just be one problem though. With a mother-in-law that hot, I just don't know if I could keep myself from slipping up...
Anyone else up for the challenge?